Interior Painting & Decorating
A well decorated house is a joy to behold. There is no better feeling that sitting back in your newly decorated living room or having friends round for dinner in your fresh vibrant dining area. The entrance hall is the first impression of any home, newly papered walls and fresh bright woodwork will give that wow factor to every visitor.
Whether you want some, or all of your home decorated, because it is looking a little tired, or you are putting your property on the market and want to command a higher price and make a quicker sale, employing an interior painter and decorator will ensure the very best finished results. Did you know that having your home redecorated before putting it on the market, will increase its value by 10 to 12% in the London area? Do the maths and you are likely to see, that there is actually money to be made by employing the services of an interior painter and decorator before you put your house on the market.
Minimal Disruption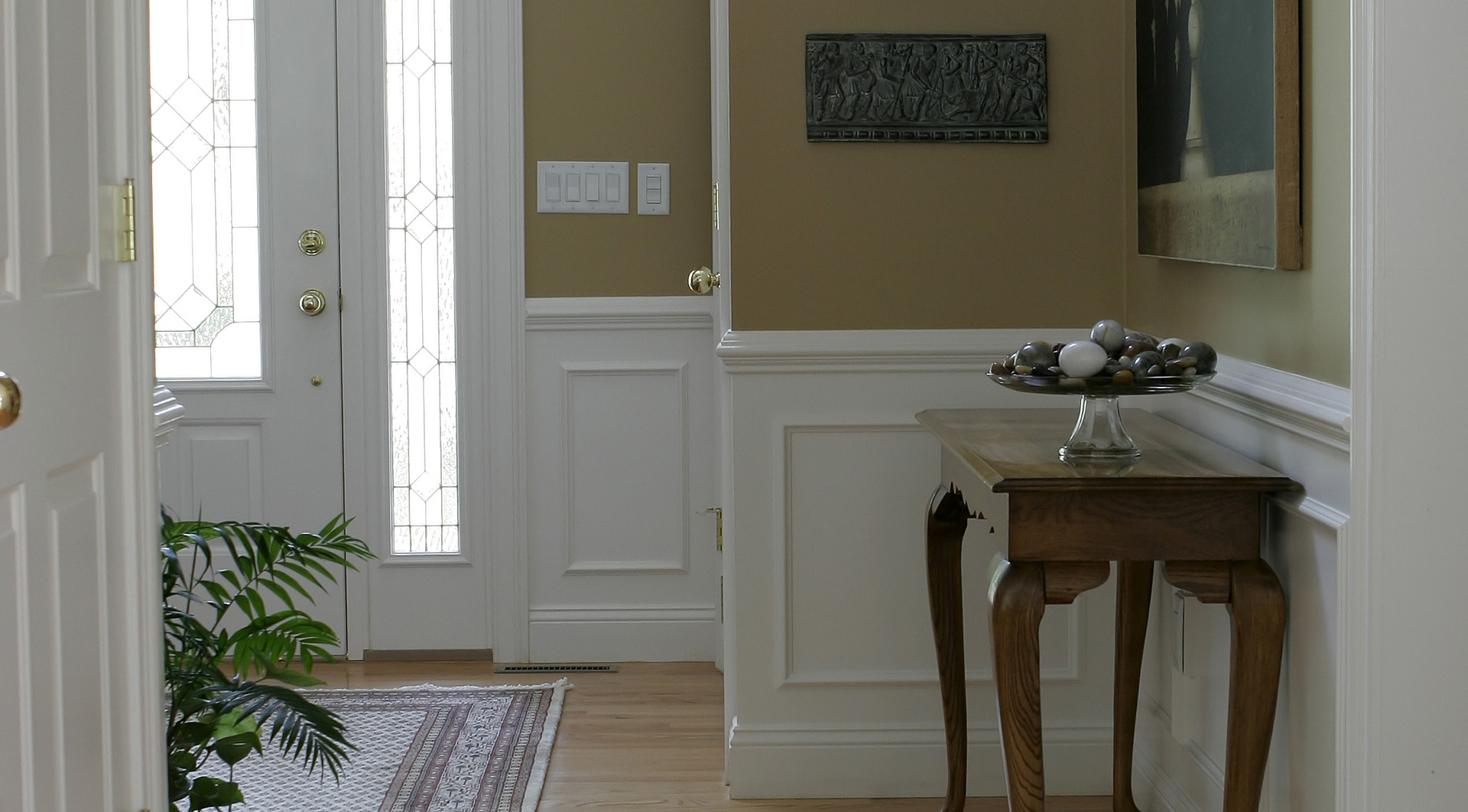 Decorating the interior of any home will always cause a certain amount of disruption. Here at Simon and Dylan's Decorating Company, our tradesmen are fully trained, not only in a wide range of painting and decorating skills, but also in how to work in a most efficient and tidy way, minimising any disruption during the decorating process. As professional interior painters and decorators, we ensure all our work is done meticulously and to the highest standard. Before decorating walls and ceilings, we rake out, fill and smooth any cracks or damage. Any water stained areas will be repaired and sealed with a coat of alkali-resistant primer, before finishing with high quality vinyl paint. When decorating interior woodwork, we take time to fill and smooth any areas in need of repair. We prime and areas of exposed wood before applying the undercoat and topcoats. We always sand down between coats, to ensure good adhesion and a smooth, glossy finish.
Interior Decorating Specialists
So, whether you have just one interior room to decorate or the entire house, Simon and Dylan's Decorating Company can provide the highest standard of work, at competitive rates and complete peace of mind that the job will be done with the minimum amount of fuss and mess, by a professional interior painter and decorator.
If you have any questions or need a quote, please go to our contact us page and fill in the form. We will be happy to provide any more information that you feel you may need.